Save $100 on the Lightspeed Delta Zulu for a limited time!
Join the 10,000 other pilots who have made their cockpit a safer place
In honor of the one year anniversary of the Lightspeed Delta Zulu, we are celebrating by giving you the best deal on the safest headset on the market - $100 USD (or equivalent for our international friends) off of the retail price. Fly confidently with the personalized audio experience with HearingEQity® that ensures you won't have to say "Say again" to the tower anymore. Know that your headset will always provide you with an early warning with it's always-on carbon monoxide monitoring and alert system. With all of it's dedicated safety features and the Lightspeed App platform, the Lightspeed Delta Zulu experience rises above any other ANR headset on the market. It's the most valuable aviation headset you can buy....but not the most expensive.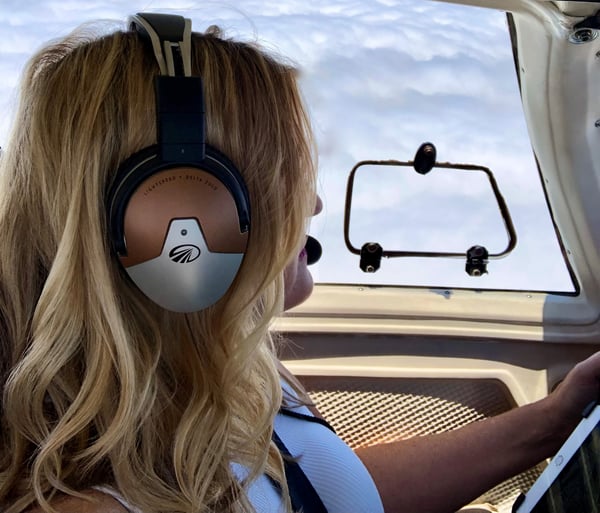 Don't miss out! Take advantage of this discount today! This promotion runs from September 19th to October 9th. Use promotion code "DZ10K" at checkout to apply the discount. This offer cannot be combined with any of our other programs.
---
"

This is where I'm so glad I have the Delta Zulus because as we took off, I got an audible alarm saying that the carbon monoxide levels were too high. I was able to pull the app up real quick and look and we were up in the 60s."

-

Dan Millican, CFI, host of popular aviation YouTube Channel "Taking Off"
---